David Jones, MD, PhD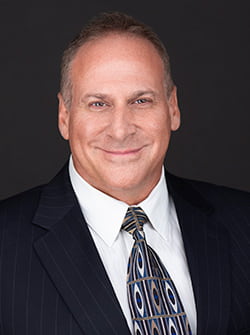 David Jones, MD., Ph.D is a board-certified ophthalmologist with Eye Surgery Associates of Broward County. He is fellowship-trained in the medical and surgical treatment of diseases of the anterior segment of the eye including Cataracts, Cornea and External disease, and Refractive Surgery (LASIK, LASEK, PRK, and refractive intraocular lens implants).
Dr. Jones graduated with the highest scholarship from Oregon State University with a Bachelor's Degree in Biochemistry and Biophysics. He continued his education at the prestigious Johns Hopkins University School of Medicine in Baltimore, Maryland where he earned a PhD in Molecular Biology and Genetics. During his graduate research, he applied his lifelong knowledge of optics and vision to the study of the olfactory system, our sense of smell. He hypothesized that the inner workings of the olfactory system may be similar to the visual system. He was the first to identify unique molecular components of the olfactory system that proved that vision and olfaction share similar molecular machinery. Because of his academic achievements he was honored to be a fellow of both the National Science Foundation and the Howard Hughes Medical Institute. In addition, upon completion of his thesis, he was awarded the David Israel Macht Prize for outstanding graduate research. His groundbreaking research helped establish the molecular basis of olfaction and laid the foundation for the future discovery of the olfactory odorant receptors by researchers at Columbia University, an achievement for which they were awarded the 2004 Nobel Prize in Physiology and Medicine. Dr. Jones furthered his scientific career as a post-doctoral fellow in the Gene Expression Laboratory at the renowned Salk Institute for Biological Studies in La Jolla, California where he studied nuclear hormone receptors and their role in vertebrate development and embryogenesis.
Dr. Jones thoroughly enjoyed scientific research but, as time went on, realized that he wanted to have a more direct impact in applying advances made in the laboratory to the improvement of the human condition. Therefore, he decided to broaden his education and apply his scientific expertise to improving our day-to-day lives through the practice of medicine. He was uniquely qualified for and attended the University of Miami School of Medicine PhD-to-MD program for Physician-Scientists. After earning his medical degree, he was fortunate to be invited to complete his ophthalmology residency and fellowship training at the world-renowned Bascom Palmer Eye Institute of the University of Miami. His research during this time focused on the molecular basis of dry eye disease and the development of new, innovative methods of corneal transplantation surgery.
Since completion of his formal academic training, Dr. Jones has worked in both private practice and as a faculty member of the Duke University Eye Center where he served as Medical Director of Refractive Surgery Services for the Duke Eye Center in Winston-Salem, North Carolina. He also served for several years as Staff Physician at the Cleveland Clinic Florida in Weston.
As a member of Eye Surgery Associates, Dr. Jones continues to apply his medical and scientific expertise to the benefit of his patients. He performs complex cataract extraction surgery, the latest in corneal surgery techniques including DSEK/DSAEK, and all-laser refractive surgery for the correction of nearsightedness, farsightedness, and astigmatism to reduce dependence on glasses and contact lenses. Dr. Jones also provides the latest in intraocular lenses including accommodating/pseudo-accommodating lens implants such as the ReStor, Crystalens, and ReZoom lenses for patients who desire reduced dependence on glasses after cataract surgery.
Dr. Jones is a member of multiple professional associations including the American Academy of Ophthalmology, the American Society of Cataract and Refractive Surgeons, The American Medical Association, the Florida Society of Ophthalmology, and the Broward County Ophthalmology Society. He has written several book chapters and published numerous research articles.
On a personal note, Dr. Jones resides in Davie, Florida with his wife and two children. He enjoys spending time with his children assisting in their extracurricular activities. In his spare time, he enjoys boating, fishing, and physical training.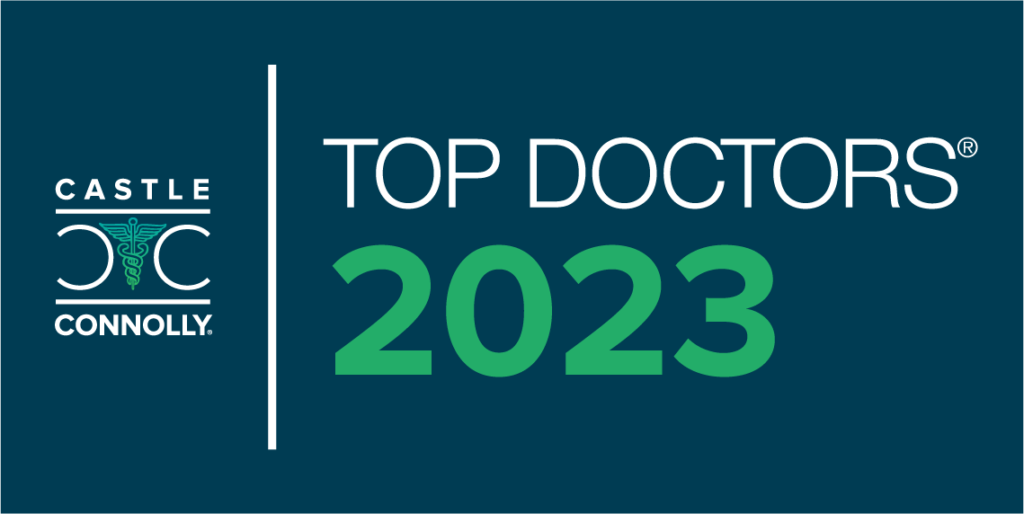 Education
1993 M.D., Physician-Scientist Program (PSP), University of Miami School of Medicine, Miami, Florida
Research: Evaluation of Cytokine Expression in the Conjunctival Epithelia of Sjogren's Syndrome Patients. Advisor: Stephen C. Pflugfeider, M.D., Department of Ophthalmology, Bascom Palmer Eye Institute.
1989 Ph.D. Department of Molecular Biology and Genetics. The Johns-Hopkins University School of Medicine (JHMI), Baltimore, Maryland.
1984 B.S. Biochemistry/Biophysics, Oregon State University (OSU), Corvallis, Oregon.
Post Doctoral Training Excimer Laser
VISX Excimer Laser System PRK Training Course May 1997
VISX Excimer Laser System Hyperopia Training Course April 1999
VISX Excimer Laser System LASIK Training Course September 2000
VISX Excimer Laser System Hyperopic Astigmatism Training Course November 2000
VISX Excimer Laser System LASIK for the Treatment of Mixed Astigmatism March 2002
VISX Excimer Laser System Physician Custom Vue Certification Course September 2003
Autonomous LADARvision Credentialing Course April 2000
VISX Excimer Laser System Fourier Wavefront Upgrade Course December 2004
VISX Excimer Laser System Custom Vue Hyperopia and Hyperopic Astigmatism January 2005
VISX Excimer Laser System Custom Vue Mixed Astigmatism May 2005
Microkeratome
Moria LSK Microkeratome Training Course June 1997
Chiron C-LASIK: Lamellar Refractive Surgery October 1998
Keravision
Intacs Surgical Credentialing Course April 2000
Eyeonics
Crystalens Training Course December 2004
Dulaney Foundation/Alcon
Apodized Diffractive IOL Conference (ReStor IOL technology) May 2005
Research Fellowships 6/89 – 5/90 Postdoctoral Fellow
Gene Expression Laboratory
The Salk Institute for Biological Studies
PO Box 85800
San Diego, California
Research: Role of Retinoic Acid in Vertebrae Morphogenesis and Development
Advisor: Ronald M. Evans, Ph.D.
Licensure and Board Certification
NBME Part I (1992) 245 (99th percentile)
Part II (1993) 222 (86th percentile)
Part III (1994) 585 (81st percentile)
National Board of Medical Examiners (NBME) 1994
Florida Medical License 1994-2006
South Carolina Medical License 1998-2006
North Carolina Medical License 2000-2006
Drug Enforcement Agency Controlled Substance License 1995 – 2006
Diplomate of American Board of Ophthalmology October 18, 1998
Part I (May 27, 1998) Written Examination Pass 570 (93rd percentile)
Part II (October 17, 1998) Oral Examination Pass
Memberships, Offices and Committee Appointments
LEO (Lifelong Education for the Ophthalmologist) Committee (AAO) 1998-2005
Annual Association for the Advancement of Science (AAAS) 1986-1997
Association for Research in Vision and Ophthalmology (ARVO) 1991-1997
American Medical Association (AMA) 1990-2005
American Academy of Ophthalmology (AAO) 1994-2005
American Society of Cataract and Refractive Surgeons (ASCRS) 1994-2005
Broward County Ophthalmology Society (BCOS) 2004-2005
Awards & Honors
2005 Salute to Medicine Award, Goodwill in Patient Care, Cleveland Clinic Hospital
1997 Fight for Sight Post-Doctoral Fellowship Awardee
1990-1993 Full Medical Scholarship, PSP, University of Miami School of Medicine(note: medical students in this program were ineligible for AOA recognition)
1990 Life Science Research Foundation Post-Doctoral Fellowship Awardee
1989 David Israel Macht Research Prize (JHMI, for excellence in graduate research)
1988 ? 1989 Howard Hughes Medical Institute Pre-Doctoral Fellow
1984 B.S. with Highest Scholarship, Oregon State University
Research Interests
Molecular Basis of Olfaction
GTP-Binding Proteins and their Evolution
Morphogenesis and Neurogenesis in Vertebrate Development pathogenesis of Ocular Surface Changes in Dry Eye Disorders (Sjögrens Syndrome)
Molecular and Cellular Basis of Ocular Surface Epithelial Differentiation and Maturation
---