Patient Stories
We conducted a patient satisfaction survey and this what the patients had to say about Eye Surgery Associates: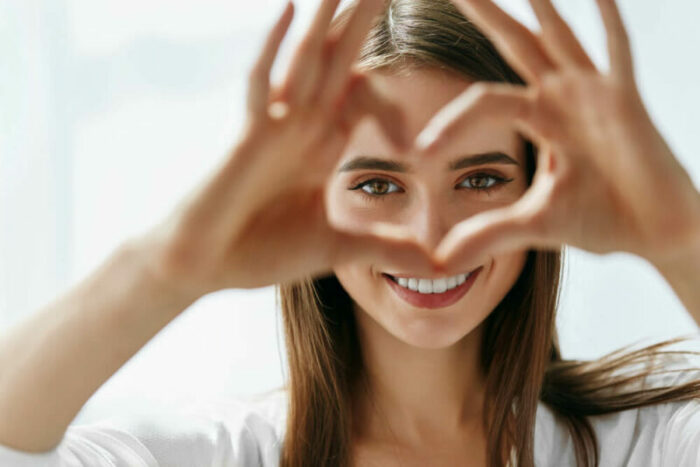 "Dr. Dorfman and his staff of nurses are all very friendly and knowledgeable. We feel very comfortable with them and we feel we can trust them. They are very thorough."
"Doctors are a great bunch. Dr. Rubsamen is very competent and professional."
" Great Service! Dr. Fishman as well as the entire staff were very nice and informative and made me feel at ease!"
"You must have trust and confidence in your physician and I have complete trust and confidence in Dr. Angella and his staff.
"I drove almost 20 Miles to see Dr. Sandberg. I have all trust and confidence in him and his staff."
"From the first time I started with Dr. Duffner, he was very good to me and my eyes. I will go to Dr. Duffner at all times."
"A truly excellent experience in every way. Would highly recommend Dr. Cardone."
"Very well managed, professional caring staff, and Dr. Jones is wonderful."
"Staff is great with kids and very kind."
"One of the best run offices I have been to."
"I came in close to not being able to see enough with glasses to drive. I left, no glasses and am able to read this thing!"
"I've recommended family and friends. Great staff and doctors. I was very satisfied."
"I will not bring my children anywhere else and recommend the same to all!"
"Eye Surgery Associates has been my choice for more than 10 years and will continue to be".
LASIK:
"It's a joy to wake up in the morning and not have to reach for my glasses to see the clock!" (Natasha C.)
"Yes, I definitely recommend having this procedure… It's funny, even though I wore glasses and contacts all my life, since the surgery I don't remember those "old days" unless I look at pictures from the past." (Natasha C.)
"When I had my consultation, I was 100% sure that I wanted Dr. Jones to do my surgery. From start to finish Dr. Jones talked me through every step, I stayed calm and alert since I was so prepared. I cannot believe that I can see without my glasses now- It's a MIRACLE" (Christine T.)
Multifocal IOL Implants:
"It's a miracle! I could not see the golf ball down the fairway and now I can!" (Eugene B,. ReSTOR lens)
"My life has certainly changed especially at work. I work in a warehouse where I have to read labels that are 20 feet away. I could not see them before and now I can see them perfectly." (Edward K., ReSTOR lens)
"Life is great! I had a wonderful experience at Eye Surgery Associates. When deciding on the ReSTOR lens, my goal was not to have to wear glasses and I obtained that goal!" (Charlia M., ReSTOR)
" I love being able to drive and shop without having to rely on my glasses. I no longer have to feel uncomfortable wearing them." (Carole D., ReSTOR)

Cosmetic & Reconstructive Eyelid Surgery
"After consultations with plastic surgeons, I chose to entrust my eyes to Dr. Glassman. I felt more comfortable with a specialist. Dr. Glassman is professional and caring. I cannot be happier with the way that my eyes look! There are no scars and I can't tell where the surgery was done. Thank you, Dr. G." (-H.B.)

"The results of my surgery were nothing but amazing. It was difficult for me to believe the outcome could be so perfect, yet natural. It was well worth the trip and I would recommend Dr. Glassman's care and skill to everyone."(-D.M.)

"Dr. Glassman, you changed my life! I am so pleased with the results of my surgery, it has been a blessing for me. You're the best. (-W.K.)

"Dr. Glassman performed surgery on my eyes. I could not be happier. Not only can I see better, but I also look and feel better. Thank you, Dr. Glassman."
(-L.J.)

"Dr. Glassman and Sasha are an amazing combination. They truly care about my health and my time. They both gave me amazing service beyond what I expected. Thank you for being so caring and professional. My surgery was last week and I had surgical nurses who were excellent. Today I had the post-surgery appointment and everything went smoothly. Thank you Sasha for always responding to my emails and thank you both for all of your help. If you want professional people who provide excellent service, definitely ask to see Dr. Glassman and Sasha will help you every step of the way." (-K.)
"Dr. Glassman did an excellent job! My upper and lower blepharoplasties were admired by my friends and family, and by other surgeons (I work in the operating room). Above all they admired the non-existent/invisible suture lines, and the natural look. I am sooo satisfied with my appearance. It turned out better than expected. He made me younger and more refreshed looking. Dr. Glassman is extremely nice and very approachable. His staff is very professional in the office and in the surgery center. Post-op instructions were clear and my outcome is excellent! I would definitely recommend Dr. Glassman's work to anyone needing plastic eye surgery. I am very happy to have chosen him. His work is impeccable!" (-I)
"After a thorough process of selecting the right plastic surgeon for my eyes, I am so, so glad I chose Dr. Glassman. As I was going into the operating room, Dr. Glassman promised to take good care of me. Not just reassuring, it was true. He even called me the night of my surgery to see how I was doing. They don't make doctors like this anymore! I could not be any more pleased with my results- they are amazing and look so natural. Dr. Glassman is a sweetheart and the absolute best!" (-A)
"Dr. Glassman is amazing. The results of my eyelid surgery could not have been better or more natural looking. Could not recommend enough!" (-Anonymous)
"Dr. Glassman is an excellent doctor, I was so pleased from the moment I met him till the surgery & then my care post-op. Would recommend him to anyone who needs eye surgery. Such compassion, bedside manners, & what an excellent job on my eyes. Couldn't be a better eye surgeon anywhere!!!! Love him." (-Anonymous)