Guy Angella, MD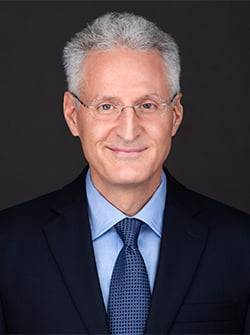 Dr. Guy Angella M.D. is a board certified ophthalmologist and also has additional fellowship training in glaucoma. He performs modern cataract surgery including the use of techniques to reduce dependence on eyeglasses after surgery. This includes the use of small incisions, non-invasive anesthesia, surgical astigmatism correction, astigmatism correcting lens implants, and multifocal lens implants to reduce the need for reading glasses. In addition, his practice also focuses on the treatment of glaucoma, which affects a large part of the middle age and elderly population.
A native of Hollywood, Florida, Dr. Angella attended Nova Elementary School and then completed high school at Pine Crest Preparatory School in Fort Lauderdale. By entering the medical profession, he followed in the footsteps of his father, Joseph Angella, M.D., who practiced pediatrics for 25 years at Children's Medical Center in Hollywood and Pembroke Pines. Dr. Angella graduated Magna Cum Laude and Phi Beta Kappa from Boston College in 1990. He attended medical school at the University of Florida College of Medicine in Gainesville and graduated with honors in 1995 after election into the prestigious Alpha Omega Alpha medical honor society.
Dr. Angella wanted to add to his education by exposing himself to the field of medicine as it is practiced in other countries around the world. Therefore, he added a year to his training, during which he worked in hospitals, clinics, and operating rooms in Europe, the Middle East, and Africa. He had the opportunity to train in Cardiology at the Brompton Heart and Lung Institute in London, Ophthalmology at Shaare Zedek Hospital in Jerusalem, and Internal Medicine and Surgery at rural hospitals in Zimbabwe.
In 1999, Dr. Angella completed his ophthalmology residency at the University of Florida and then undertook an additional year of fellowship training in glaucoma at the same institution. He also completed extensive research during this time, including participation in studies to develop glaucoma medications for both Pharmacia and Allergan Pharmaceuticals. His goal was to return to South Florida to practice near his numerous immediate and extended family members. He had previously been a patient at Eye Surgery Associates as a teenager and was very happy to join the practice as a physician in 2000.
Dr. Angella is married to Faren Angella M.D., a cardiologist, and they have a son Joseph, who was born in 2001. Most of his time out of the office is spent with his family, coaching and watching kid's sports, cooking, and playing guitar.
Education
MD University of Florida College of Medicine – 1995, Honors for Research, Alpha Omega Alpha
BS Boston College – 1990, Phi Beta Kappa, Magna Cum Laude
Study Abroad
Pediatrics/Medicine/Surgery – Zimbabwe, Feb-Mar 1994
Ophthalmology – Shaare Zedek Hosp., Jerusalem, Jan 1994
Spanish Language Course, Granada, Spain Nov 1993
Cardiology – Brompton Heart & Lung Hosp., London, Oct 1993
Post Doctoral Training
Fellowship: 1999-2000 Glaucoma, University of Florida College of Medicine, Dept of Ophthalmology
Residency: 1996-1999 University of Florida College of Medicine, Dept of Ophthalmology
Internship: 1995-1996 University of Florida College of Medicine, Dept. of Internal Medicine
Licensure and Board Certification
Florida Medical License
American Board of Ophthalmology
Awards & Honors
Outstanding Resident of the Year 1998
Faculty Medical Student Research Award 1995
Samuel D. Harris Scholarship Award for Ophthalmology 1995
Alpha Omega Alpha Medical Student Research Award 1995
Alpha Omega Alpha 1993
Phi Beta Kappa 1990
Publications
G.J. Angella M.D., M.B. Sherwood M.D., Lakshmi Balasubramanian, J.W. Doyle M.D., PhD., M.F. Smith M.D., Gysbert van Setten M.D., M. Goldstein M.D., G.S. Schultz PhD., "Enhanced Short-Term Plasmid Transfection of Filtration Surgery Tissues." Investigative Ophthalmology & Visual Science 2000; 41:4158-4162
M. Teimory FRCOphth, H. Tabandeh FRCOphth, G. Angella M.D., H. Seward FRCOphth, "Significance of Nuclear Color in Phacoemulsification." ARVO Meeting, May 2000
G.B. van Setten M.D., G.S. Schultz PhD., G. Angella M.D., "In Vivo Transfection of Rabbit Cornea with Chloramphenicol Acetlytransferase (CAT) Reporter Gene Plasmid: Effects of Wounding, Lipid, and Dosage." ARVO Meeting, May 2000
G.J. Angella M.D., J.W. Doyle M.D., M.B. Sherwood M.D., G.S. Schultz PhD., M.F. Smith M.D., "In Vivo Transfection of Rabbit Filtration Surgery Tissues with Chloramphenicol Acetyl Transferase (CAT) Reporter Plasmid." ARVO Meeting, May 1999
G.S. Schultz PhD., R.P. Mino, A.M. Gallman, X. Ren, G.J. Angella M.D.,P.D. Edwards, L.L. Moldawer, "In Vivo Transfection of Rabbit Corneal Cells by Plasmid Vector." ARVO Meeting, May 1998
M.B. Sherwood M.D., G.J. Angella M.D., G.S. Schultz PhD., J Alfredo Garcia M.D., MPH, T. Eskin M.D., "Initial Experience with a New Foldable Drainage Implant in a Rabbit Model." The American Glaucoma Society Meeting 1997
G.J. Angella M.D., "Doctoring on a Shoestring." The New Physician 1996; July/August Issue pp. 37-38
J.P. Barletta M.D., G.J. Angella M.D., K.C. Balch M.D., H.G. Dimova, G.A. Stern M.D., M.T. Moser, G.B. van Setten M.D., G.S. Schultz PhD., "Inhibition of Pseudomonal Ulceration in Rabbit Corneas by a Synthetic Metalloproteinase Inhibitor." Investigative Ophthalmology & Visual Science 1996; 37:20-28
J.P. Barletta M.D., G.J. Angella M.D., K.C. Balch M.D., H.G. Dimova, G.A. Stern M.D., M.T. Moser, G.B. van Setten, G.S. Schultz PhD., "Inhibition of Pseudomonal Ulceration in Rabbit Corneas by a Synthetic Metalloproteinase Inhibitor." Ocular Microbiology and Immunology Group Meeting, San Francisco 1994
---