Cosmetic & Reconstructive Eyelid Surgery
Dr. Michael Glassman has performed thousands of eyelid procedures, pioneering his own trademark techniques to achieve natural and youthful results. As an Oculoplastic Surgeon, Dr. Michael Glassman is a highly sought after cosmetic and reconstructive eyelid plastic surgery specialist with a nationwide and international clientele.
Cosmetic Eyelid Surgery
Sagging and puffy upper and lower eyelids can cause the entire face to appear older and tired. Eyelid surgery, or blepharoplasty, can revitalize the eyes by removing excess skin and fat from the upper and lower eyelids. In the hands of a skilled, certified Oculoplastic Surgeon such as Dr. Michael Glassman, blepharoplasty can restore radiance and youth to the eye area and face. Dr. Michael Glassman is a recognized expert in the specialized field of Oculoplastic Surgery, the only surgical subspecialty dedicated to plastic surgery of the eye area. Known for meticulous technique, artistic skill and attention to fine detail, Dr. Glassman creates eyelid surgery results that are refreshed, natural, and youthful. Blepharoplasty can be combined with other procedures, such as a ptosis (drooping eyelid) repair, which can elevate the upper eyelid to improve the field of vision.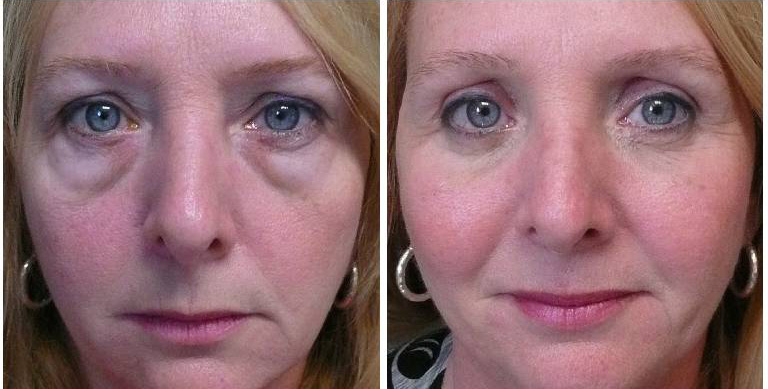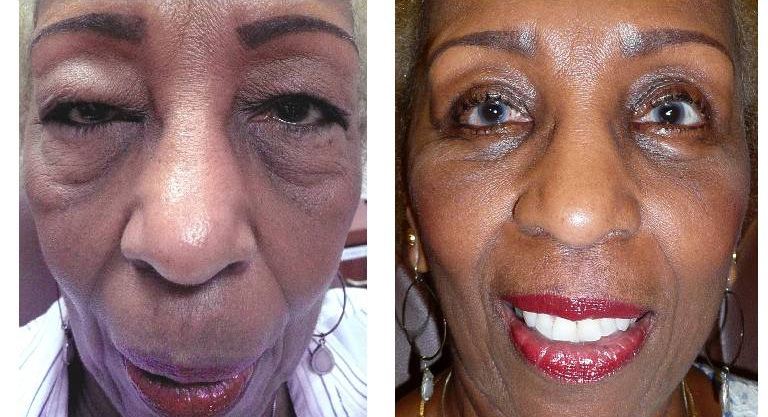 Revisional Eyelid Surgery
Patients from around the world have been referred to Dr. Michael Glassman for surgical treatment of complications arising from eyelid surgery. Surgical correction can help patients suffering from an inability to close the eyes, tearing, scarring, and asymmetry. Any surgical procedure can have unexpected results, but the best prevention is to make sure your eyelid surgery is in the hands of an experienced and certified Oculoplastic Surgeon such as Dr. Michael Glassman.
Reconstructive Surgery
Safe removal of eyelid and facial growths
Skin lesions and growths on the face and eyelids can appear unsightly as well as be potentially cancerous. When these are close to the eye, patients should be referred to an Oculoplastic Surgeon for diagnosis and treatment. Dr. Michael Glassman can safely remove these lesions with a simple office procedure. All areas excised are sent to the laboratory for examination to determine if they are benign or cancerous.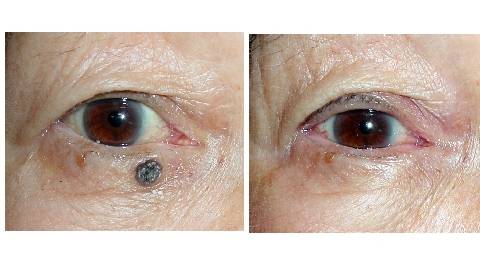 Cancer reconstruction
Dr. Michael Glassman specializes in the treatment of skin cancer around the eye area, utilizing specialized reconstructive techniques to maintain the form and function of the eye. The goals of cancer surgery around the eye are to cure the cancer, reconstruct the area to enable the eye to function normally, and to preserve cosmetic appearance.
Eyelid malpositions
Eyelid malpositions, such as ptosis, a drooping of the upper eyelid which can interfere with vision, entropion (an inward turning of the eyelid), and ectropion (an outward turning of the eyelid), can be addressed with surgical procedures by Dr. Michael Glassman. Oculoplastic surgical correction of these eyelid problems can often improve vision and preserve the normal function of the eye.
Tearing
Intermittent or constant tearing can interfere with vision and quality of life. Tearing can be caused by one or a combination of factors, including eye irritation, eyelid malpositions, and tear duct blockage. As an Oculoplastic Surgeon, Dr. Glassman can diagnose and treat these conditions.