Best techniques in Oculoplastic Surgery
Treatment of bags under the eyes
What are these bags under my eyes, and how can I get rid of them? Bags under the eyes are one of the most common reasons patients seek a consultation with Dr. Michael Glassman. They feel that bags under their eyes make them appear older and tired, and creams are not helping.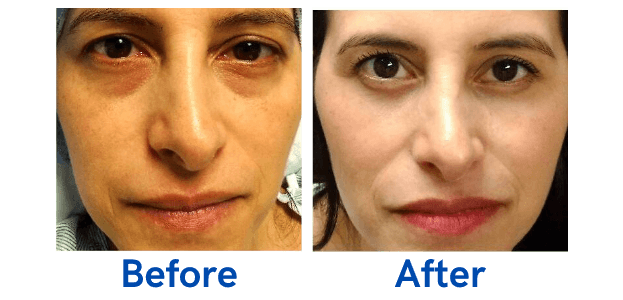 Bags under the eyes are caused by fat pockets that become more prominent with time. They can also be genetic in nature. With aging, the skin loses its strength. This causes thinner wrinkled skin to develop around the eyes, and allows fat pockets around the eyes to move forward. This can also cause extra skin in the upper eyelids to develop, become more prominent, and droop.
Lower eyelid bags do not get better on their own. Topical agents and less invasive treatments are notoriously ineffective. Any plan for rejuvenation, or eye lift, of the lower lids needs to take into account each individual patient's needs and specific anatomy. One of the more advanced techniques performed by Dr. Glassman is a technique from the inside of the lower eyelid to remove and sculpt the fat pockets to achieve a natural, rejuvenated appearance without any stitches or scar. This treatment approach can be combined with other modalities tailored to each individual patient to achieve optimal, youthful results.
Dr. Michael Glassman is an Oculoplastic Surgeon, a double board-certified surgeon in both ophthalmology and plastic surgery. This combines the skill of microsurgery and minute attention to detail in ophthalmology with the aesthetic and reconstructive techniques of plastic surgery. This makes Oculoplastic Surgeons such as Dr. Glassman uniquely qualified to work on and around the delicate tissues of the eye area, achieving results with natural form and function.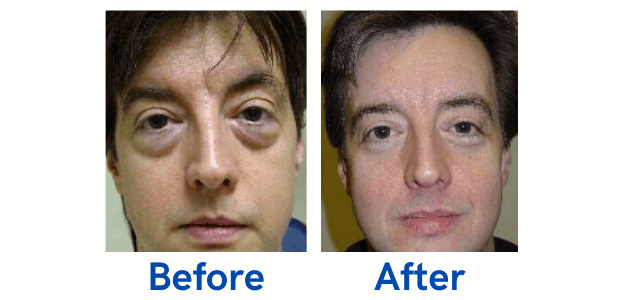 This stands in contrast to a general plastic surgeon, whose training is divided between various areas of the body. The eye tissues are minute and intricate, and if a surgeon does not have specific training and expertise, complications can occur. As an Oculoplastic Surgeon, Dr. Glassman sees and treats some of these complications from other surgeons, including scarring with unnatural form and function of the eyelids, and an inability to close the eye. These complications can lead to chronic problems with the eye itself and harm vision. The best way to avoid these complications is to make sure your eyes are in the hands of a certified and experienced Oculoplastic Surgeon. If you are interested in eye plastic surgery, please give Dr. Michael Glassman a call to schedule a consultation (954) 431-2777.